Contact
MySight York
Rougier House
5, Rougier Street
York
YO1 6HZ
Opening Hours
Drop In – Monday-Thursday 10am-3pm
Appointments only – Friday 9.15 – 2.45
Directions
Rougier Street is conveniently located in the centre of York. Most buses coming in to the city centre stop either on Rougier Street or just round the corner on Station Rise. Our offices are a short 5 minute walk from York Railway Station.
Parking
There is limited parking, including a space for visitors with a blue badge permit, at the rear of our building, accessed from Tanner Row. Please ring the doorbell on the back door and ask at Reception for a parking permit. There is also parking for blue badge holders nearby on North Street. The nearest public car park is further up Tanner Row, opposite the Council offices.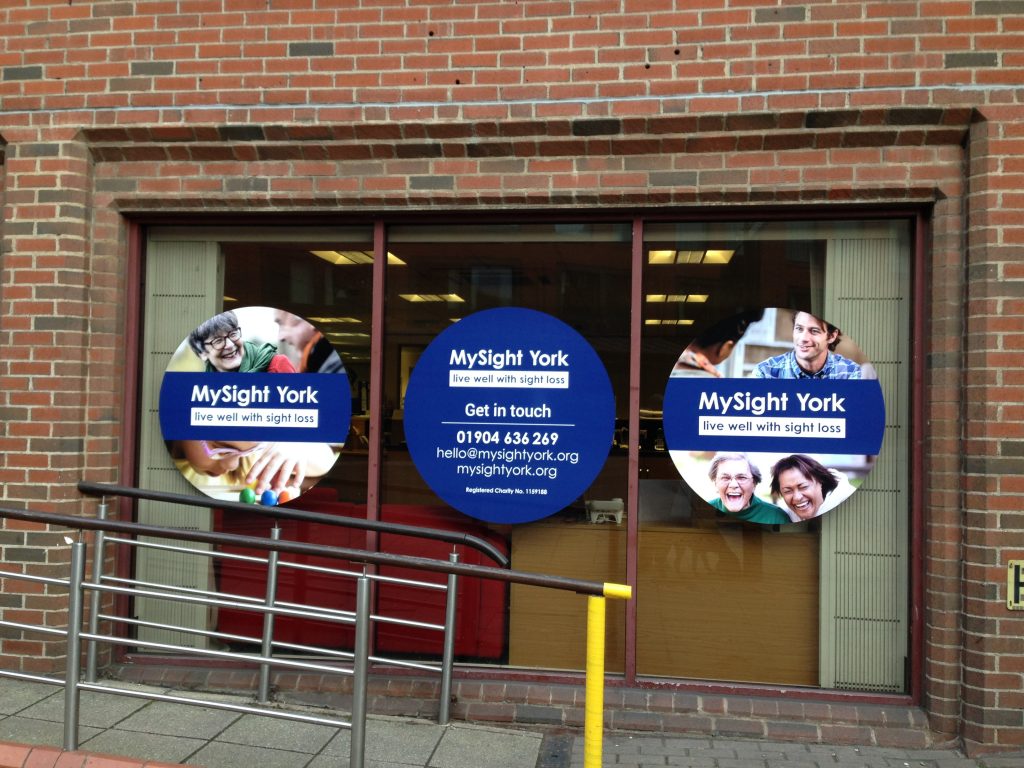 Hospital Sight Support Services
York District Hospital
Our Sight Support Service at York District Hospital is provided by Vanessa Camp. Vanessa is based in the Eye Clinic and is available at the following times:
Monday, Wednesday, Thursday and Friday, 9am-4.30pm.
You can also contact her by telephone or email:
Call 01904 721858
Email: vanessa.camp@york.nhs.uk
Bridlington and Scarborough Hospitals
Our Sight Support Service also covers Bridlington and Scarborough Hospitals. Contact the team on the number above for more information.
Further information on our hospital Sight Support Services can be found here.
For all general enquiries please call us on 01904 636269 or use the contact form below: